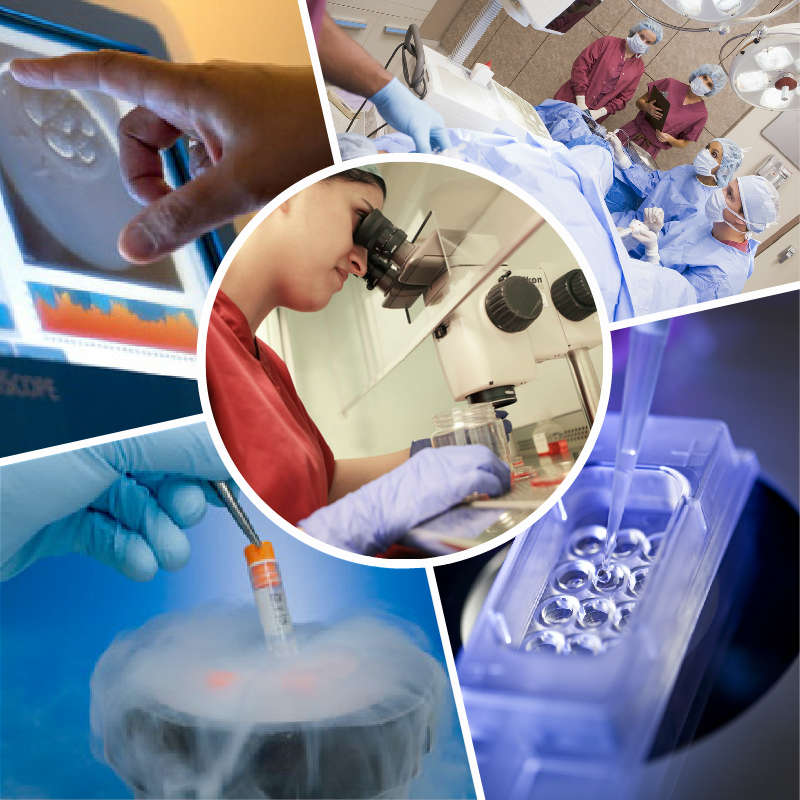 Course Duration: 2 Months
Fee:  INR 3,50,000
Aim:
This course is meant for Infertility specialists planning to start IVF units/or up to date with newer developments in Assisted reproductive technologies. The course is designed to provide both Clinical management modalities and overview and management of day today activities in ART Lab.
Course Detail: 
Interactive discussion on various stimulation protocols for regular and batch IVF programs

Basics of Male and female reproductive physiology in relation to Infertility

Investigations of infertility and indications for IVF/ICSI/IUI

Testing for ovarian reserve, Follicular monitoring and drug dosages

Approaches in stimulation protocols in poor responders, PCOS

Mild stimulation IVF  InvoCell Intravaginal culture for Low cost IVF

Learn about Luteal phase support

Prevention and management of OHSS (Ovarian hyperstimulation syndrome)

Learn about Oocyte donation and surrogacy

Learn about Frozen embryo transfer cycles and Freeze-ALL programs

Inventory management in IVF unit

Counseling infertile patients for various ART procedures

Recurrent pregnancy loss/First trimester misscarriages

Learn the basics of ovum pick up and Embryo transfer (Hands-On)

Learn from experts the ideal ways to set up an IVF Unit

Know the technical and operational details of IVF lab equipments

Learn the trouble shooting in both Clinical and laboratory arms

Demonstration of IVF lab procedures including: Conventional IVF (Hands-on), ICSI, Vitrification (Hands-on), Blastocyst culture using single step media

Regulation, Licensing in starting new Units

Learn how to set up a cryopreservation facility

Reduction of multiple pregnancies and single embryo transfer (In collaboration with Fetal Medicine Department)

Learn how to set up an Andrology Lab and the best sperm processing techniques.

Male infertility management options

Surgical sperm retrieval techniques

How to optimize the equipment performance there by consistent pregnancy rate

Learn about various embryo culture systems in market and the list of vendors.

Know the latest technologies for Air quality management in IVF lab
Who can participate in this course:
Infertility specialists with a Clinical Degree: DGO, MD (Gynecology), MS, DNB, MRCOG/FRCOG. At the completion of the course the participant will get a Certificate of Attendance.